Every client plays an important role in this coming NPE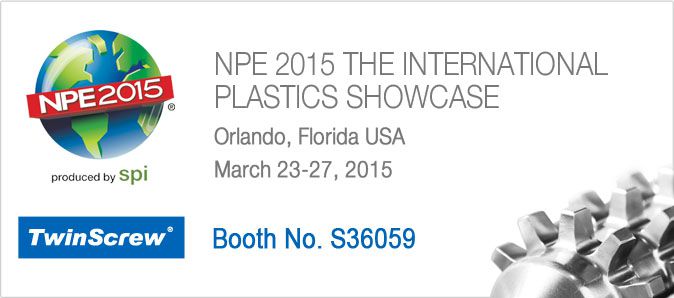 By participating in each and every exhibition, TwinScrew aims to provide the best possible service to our global clients.
Therefore we will be participating in NPE from 3/23 to 3/27 in the States. Our booth number will be S36059.
We would like to invite everyone to come join us in NPE and your feedback and guidance to us during the exhibition will be deeply appreciated.
This time, TwinScrew will present to you our PVC Dual Line Rigid Pipe Making Machine
TwinScrew has been well known for one line pipe extrusion.
However, in order to meet the needs of the clients, research and development is heavily invested to create the PVC Dual Line Rigid Pipe Making Machine.
This is one of the best types of machinery among TwinScrew.
It has a pipe diameter of 17mm~110mm with the productivity of 150~400kg/hr, which enables high efficiency.
Concept of spider dies is set up to allow PVC material flow evenly over the entire cross-section with perfect distributed retention time.
This is done to ensure the quality of the products.
Simultaneously, it is easy to set up which saves up on the time of installation.