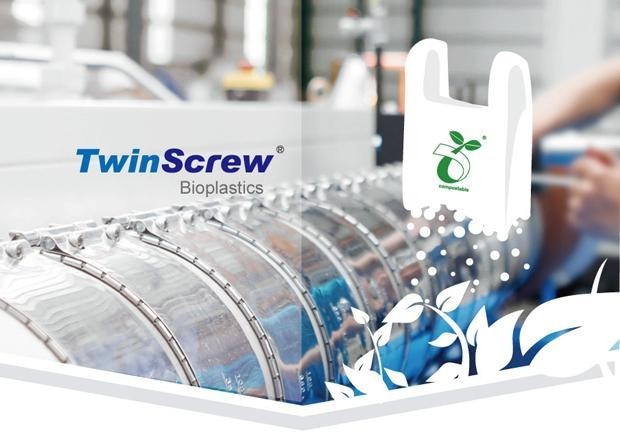 The market of bioplastics is surging
Along with the completed legislation across EU area in 2021 restricting the use of plastics, single use plastics will be legally banned in China by 2025. Up to now there are 79 countries counting more than 70% global GDP have their own legislative restriction on the use of plastics.It is estimated a rate of 16% in CAGR for the products made by bio-based or biodegradable materials during the years 2020 to 2027.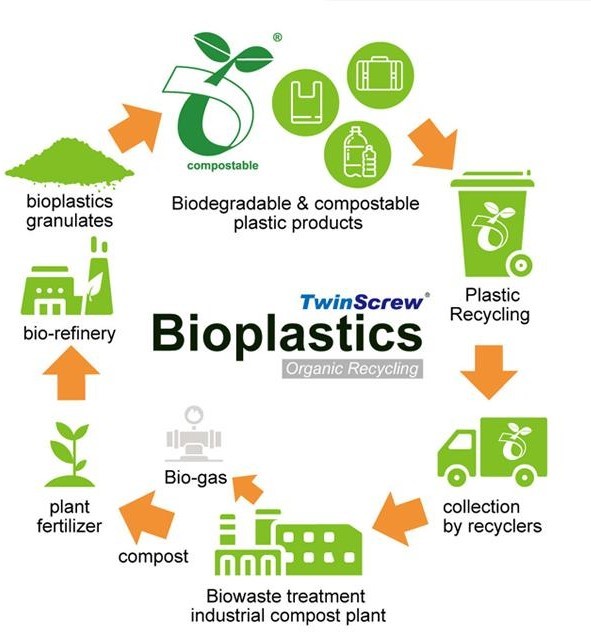 TwinScrew's extruders enable the users to access the market growth ahead
In 2019, an EN13432-complied and DIN CERTCO-certified compostable material made by a TwinScrew's extruding system has been successfully launched to the market. Successively TwinScrew is providing more tailor-made solutions for the user's requirements on the applications of regenerable biomass and biodegradable materials such as starch, plat fibers, PBAT and PBS. Multiple types of products subsequently have been made by the processing technologies including film extrusion and injection molding. TwinScrew is the best partner exploring the new era of Green Commerce along with the increasing plastic bans worldwide.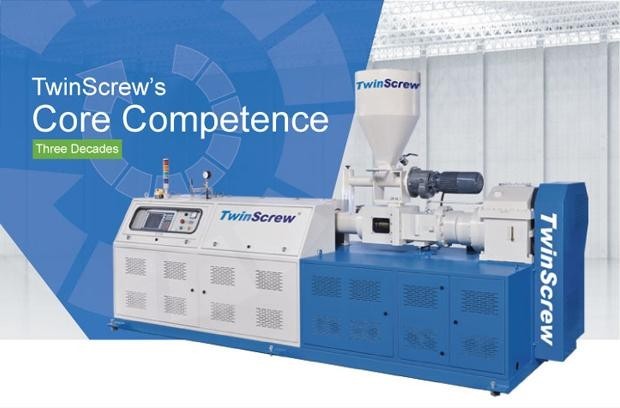 TwinScrew's core competence: in-house-made critical components and multiple fields-integrated total solutions
TwinScrew persists to make critical components including screws, barrels and gear boxes in house more than three decades. The cumulative profound expertise is sophisticated in a wide spectrum of materials and compounding parameters.The best performance of a production line can be achieved by the tailor-made screws adapting to the assembly of the specific processing machinery parts. Currently increasing partners collaborate with TwinScrew to develop the products derived from a variety of bio-based and biodegradable materials. For increasing plastic restriction over the industries, TwinScrew's extrusion technologies and machinery products enhance users' competitiveness in sustainable business at the cutting edge.