Merry Christmas and Happy New Year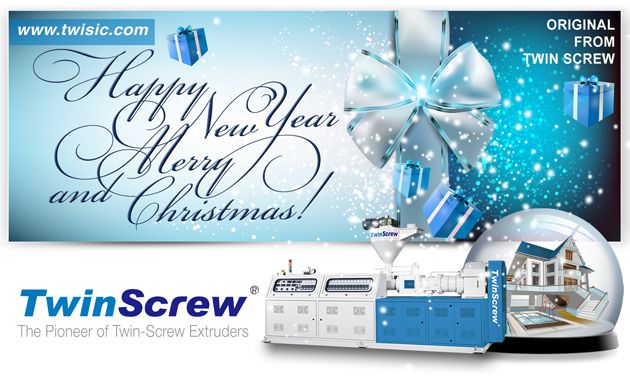 As this draws to its end, thanks to our supporters and their contributions, TwinScrew is able to mark this year as another successful one.
TwinScrew will continue to strive to provide the best products and technologies in the years to come.
And we will continue to provide top standard services, as we hope you will continue to enjoy our services.
TwinScrew wishes you all the best in every area of life.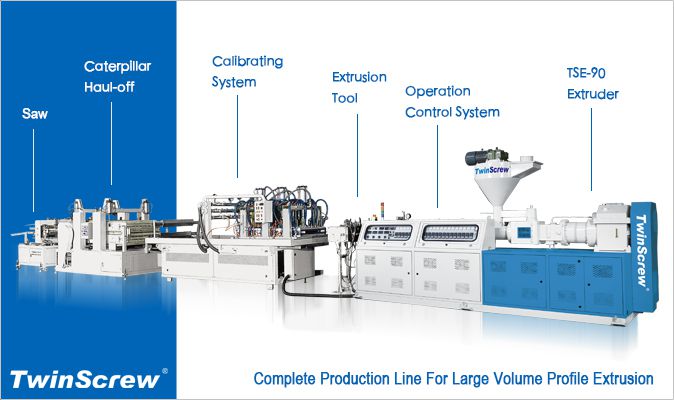 In order to provide the best machines for our customers, TwinScrew have dedicated many years of hard work and experiences to redesign and improve on the efficiency of our extruders.
Starting from the right down from the exterior, TwinScrew have created the extruders that are recognizable at first glance.
But the exterior design aside, we are even more focused on the qualities of our products.
With the mind set of making extruders that can produce higher quality of products faster, TwinScrew have revaluated every components of an extruding line.
We have simplified our equipment, reduced the space required while keeping your needs in mind and improved on its functionalities.
TwinScrew extruders have continued to evolve and improved on many aspects.
It has a broad spectrum of utility. It can even produce door sheets, polypropylene hallow sheets, and expanded polystyrene sheets.
It cuts smoothly and products are of highest qualities.
It is equipped with the latest controlling system. It is safer, easier to use and maintain, and ever more convenient.
The equipment is durable and rust-resistant. Increasing its lifespan and keeping your maintenance costs low. Allowing you to spend your budgets in other areas.
The machines are easily assembled and maintained and will not waste your man power and time on learning the operations of our machines.
We uphold the highest standards in quality control, and meeting our clients' needs. And we will continue to do so and write a new page in the history of extrusion lines.