Celebrate the New Year with TwinScrew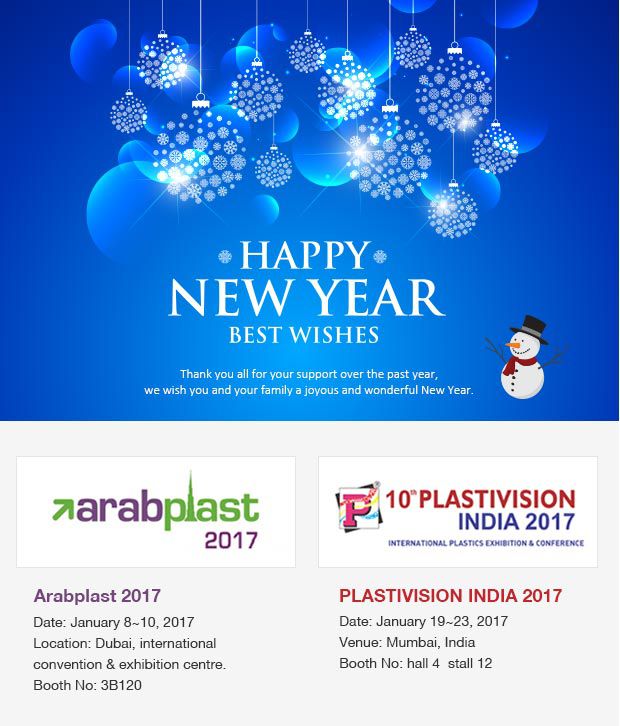 Twin Screw PVC Pelletizing Machine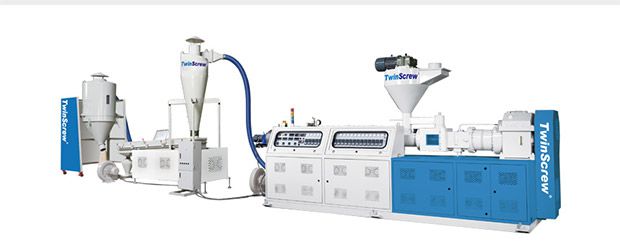 With two parallel counter-rotating screws for the palletizing


Reduction and torque-distribution unit with hardened, ground shafts and gear.


Long service life for the processing units due to lower specific drive energy.


Increased process reliability due to modern control technology.


Easy maintenance and service.
Twin Screw PVC Dual Line Rigid Pipe Making Machine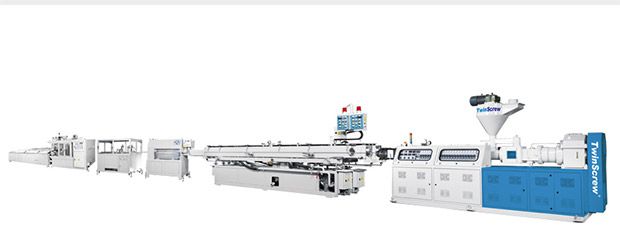 The Parallel twin screw extruder has newly developed for its technologies in UPVC pipe extruded by increasing in the drive torques and innovative solutions to problems in politicizing, screw thermoregulation by self-regulating, sealed water cooling system, vacuum scavenging system and melt pressure control.
HDPE Pipe Extrusion Line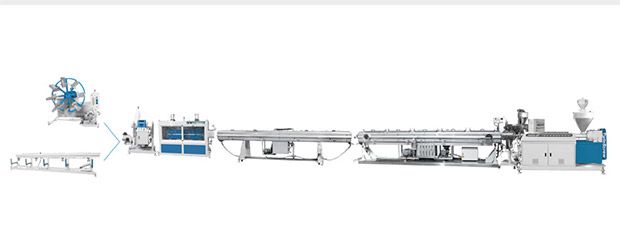 TwinScrew provides extremely high-performance extrusion technology for the plastics production.


Cost-effective energy and Material saving.


HDPE pipe extrusion line can produce product range : 2mm – 400mm.


We offer the total solution from automatic-feeding system, coextrusion to winding or stacking even customized project.
Complete Production Line For Profile Extrusion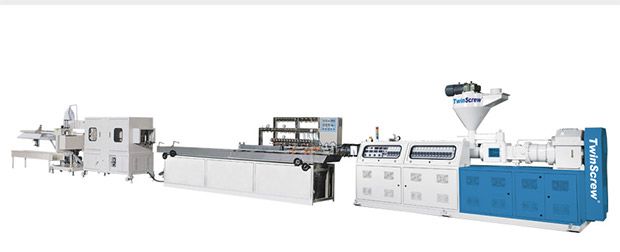 This kind of equipment can be used to produce for window profile, gutter, shutters, wall panels, decorative profiles etc. One line equipment includes Main Extruder, Extrusion Tool, Calibrating System, Calibrating Table, Profile Caterpillar Haul-off, Saw, and stacking unit.