TwinScrew is determined to participate in Chinaplas without any compromisation
Chinaplas 2015 will be held in Guangzhou from 2015/5/20 ~2015/5/23.
TwinScrew is well prepared to provide top quality service for its clients during the exhibition.
TwinScrew would like to invite you sincerely to come visit us at Booth 10.1 J17. Any advice or guidance given would be deeply appreciated.
TwinScrew would like to introduce our exclusive screws and barrels to you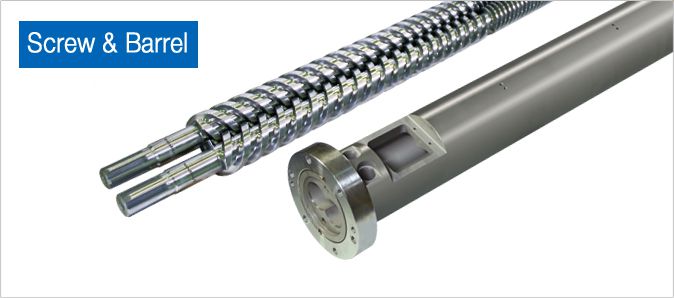 Highly experienced in researching and developing their own screws and barrels, TwinScrew is dedicated to optimize on the strength and minimize the weakness of their products. This has highly won the reliance of many clients.
For screws, both single screws and twin screws are manufactured with diameter ranges up to 132mm and their length to 3700mm.
All the materials are imported from renowned manufacturers in Germany and Japan. All the blanks are prepared and annealed before going through CNC Lathing for fine polishing.
Upon completion, screws will be going through a series of testing to ensure no wrap page and surface roughness occurs. This highly decreases the defect rate to produce screws in top quality.
In terms of barrels, our designs are able to collocate with our screws with diameter up to 132mm and length up to 4000mm.
We also select our materials from Germany and Japan for the production of barrels. By employing the special boring machine and CNC lathing, it enables precise matching of screw and barrels. Nitriding of the barred bores is seriously taken care of to ensure resistance, wearing, corroding and high melting point.
TwinScrew takes the quality of products seriously and provides speedy delivery.
Talents are also being recruited to provide excellent after-sales services.
If you are interested in our screws and barrels, please come forth to our booth at Chinaplas for more information or simply fill up our inquiry form via our website.