TwinScrew is not only a supplier but they are also a partner for your business.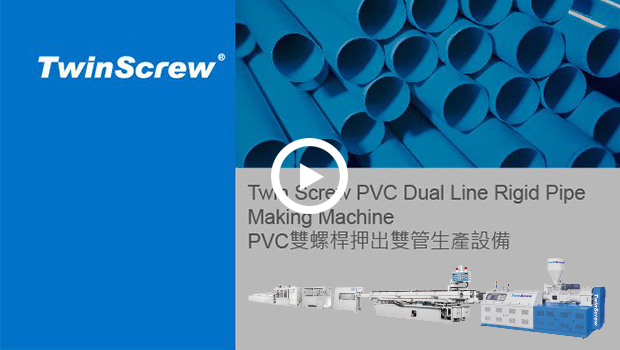 "Within 3 years, we purchased two different twin screw PVC dual line rigid pipe making machines from TwinScrew. TwinScrew was helping our production to keep the same quality level with a lower cost, and the result was beyond our expectations. If there wasn't an introduction from a close friend, we wouldn't have ever started to do any business with them" A testimony from Mr Andrés, a South American client

This South American client used to purchase from European companies for the last 35 years. After an introduction during an international seminar, they exchanged contact information with us and started to write a new chapter.

The quality, ergonomic, innovative and easy maintenance service offered by TwinScrew was an important added-value, to their product.

TwinScrew make our own components such as screws, barrels and even gearboxes to offer a high quality finished machine with a speedy delivery time. A total solution!!!

In addition, we at TwinScrew also pay a lot of attention to their clients' needs before purchasing, so that TwinScrew are able to offer them good value and suitable equipment for each project, to form a long term relationship with our clients.

TwinScrew will participate in Expo Plasticos 2018 from November 7th-9th

@Booth 1516

You are welcome to meet us there to discuss your projects.